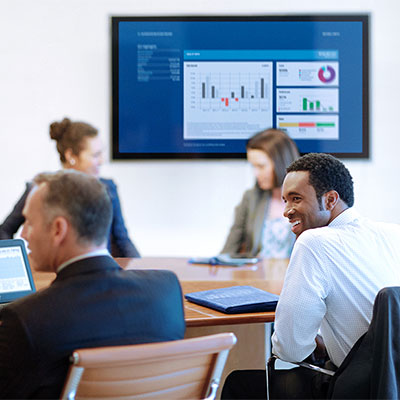 Award-winning CIO bench coach gives top tips to identify, attract and retain high-performing midsize enterprise staff.
"Most employers and most leaders make the same mistake we make when we're getting married," quips Larry Bonfante.
The CIO bench coach is giving us a sneak peek at his presentation on attracting and retaining high-quality employees at this spring's Midsize Enterprise Summit—April 30 to May 2 at the Gaylord Opryland Resort in Nashville.
"It's more important than ever for midsize executives to participate in these kinds of events and really continue to develop and hone their skills and their focus, or they are going to be at risk, quite frankly," says Bonfante, who sites the digital transformation and skills gap among CIOs concerns.
CIO Concerns in Current Climate
·      Seller's market: There is a shortage of skilled workers in certain areas – business intelligence, data analytics, marketing and technology skills.
·      Political climate: New immigration laws could affect people working in the U.S. with H-1 visas, who are filling many IT positions.
·      Boomers retiring: There's a gap in the workforce, and fewer young people are going to college for technology management.
"There are companies that have had a nine to twelve month hiring lag, because they simply can't find the appropriate talent," says Bonfante. That's why he says it's more important than ever to identify, attract and retain high-performing midsize enterprise staff members.
5 Tips to Employ IT Innovators
Develop a personal brand that's known in the industry as someone people will want to work for. Make sure your organization is recognized with accolades and awards.

Allow employees to think outside the box. Don't limit them to a job description. 

Create a culture of innovation. Allow people to take certain risks and fail. They need to know it's a safe place to take chances.

Create a personal value proposition by knowing every person on your team. Understand what motivates them professionally and personally, and create an environment that feeds those values

Leverage people's unique strengths. Find things they are good at and put them in positions to succeed.
"The biggest mistake people make is misusing their people," says Bonfante.
"It's like the person who marries somebody and thinks they're going to fix them. Good luck with that. That's not going to happen. You need to find somebody who, for the most part, fits your needs, and you need to tolerate their deficits and focus on their strengths."
Bonfante will give the audience specific examples on how to employ these tips at the Midsize Enterprise Summit, including lessons learned from his experiences working with more than 100 execs at some of the most prestigious companies in the world – Toyota, NBC Universal, EBay, Merck and more.