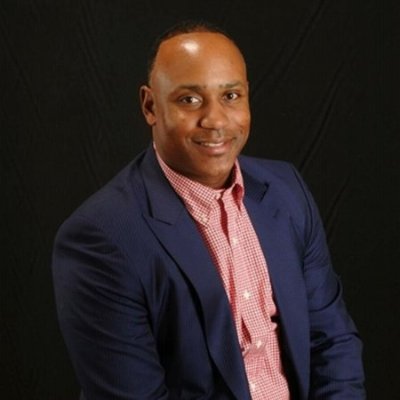 IT innovation, preparation proves even more crucial in the public sector, where end-users rely on you for daily needs. 
Internet of Things (IoT), mobility, security threats … are just a few of the trends rapidly driving innovation in the IT world, leaving CIOs and CTOs racing to keep up or be left in the dust.
Chief Information Officer Vennard Wright prefers to base his analogies on water, rather than race cars. He manages IT capabilities and services at the Washington Suburban Sanitary Commission (WSSC) in Maryland, where he credits his success to free-flowing ideas on utilizing technology to provide clean, safe water to the 1.8 million customers in Prince George's and Montgomery Counties.
"We're trying to make sure that we're taking the external concerns of our customers into account but also making sure the business units are able to work effectively. That means making sure the IT infrastructure is working the way that it should, the network is reliable, the computers perform as expected," says Wright.
Being in the public sector, Wright has even more on the line when it comes to providing seamless systems, so he works with a dozen solution providers who:
·      Pull fiber-optic network cables.
·      Optimize databases, storage and servers.
·      Advise on mobile device management.
·      Understand security threats.
 "When we hit the power button, we want to make sure that there's dial tone on telephones, but then, in addition, we try to balance that against innovation," he says.
Wright plans to implement a BYOD model in the next year, something that was successful in his past position. "I think five years or so down the road, it's going to be a mobile workforce," he says. "It's going to be infrastructure that's a lot more federated than today. And, we just have to make sure that we're taking that into consideration and planning for it."
Part of that planning is going to events such as The Channel Company's Midsize Enterprise Summit (MES) — April 30 to May 2 in Nashville. Wright has been attending for the past five years and now serves on the advisory board.
"We're in our offices, at out desks on a regular basis and just caught up in the day to day operations. And, it's very difficult to get out and do research. In an environment like MES, you are surrounded by technology. You're surrounded by people that are doing exactly what you're doing. You're hearing their pain points and how they resolve those things," says Wright.
That sense of community is more crucial, now, as the cloud and IoT give you even less control over technology and leave you more open to security breaches. Many MES attendees have created a trusted community of advisors based on CIOs and CTOs they've met at the summit. That way, together, they can tackle the tribulations of today's tech world.
"Internet of Things is putting devices onto your network that you don't necessarily know a lot about. You don't know what the performance is going to be, so just trying to make sure that you're taking all of those things into consideration and planning in such a way that you are able to account or mitigate potential breaches or incidents down the road," says Wright.
To meet attendees like Vennard Wright and learn more about how to tackle your pain points in IT, attend this year's Midsize Enterprise Summit.