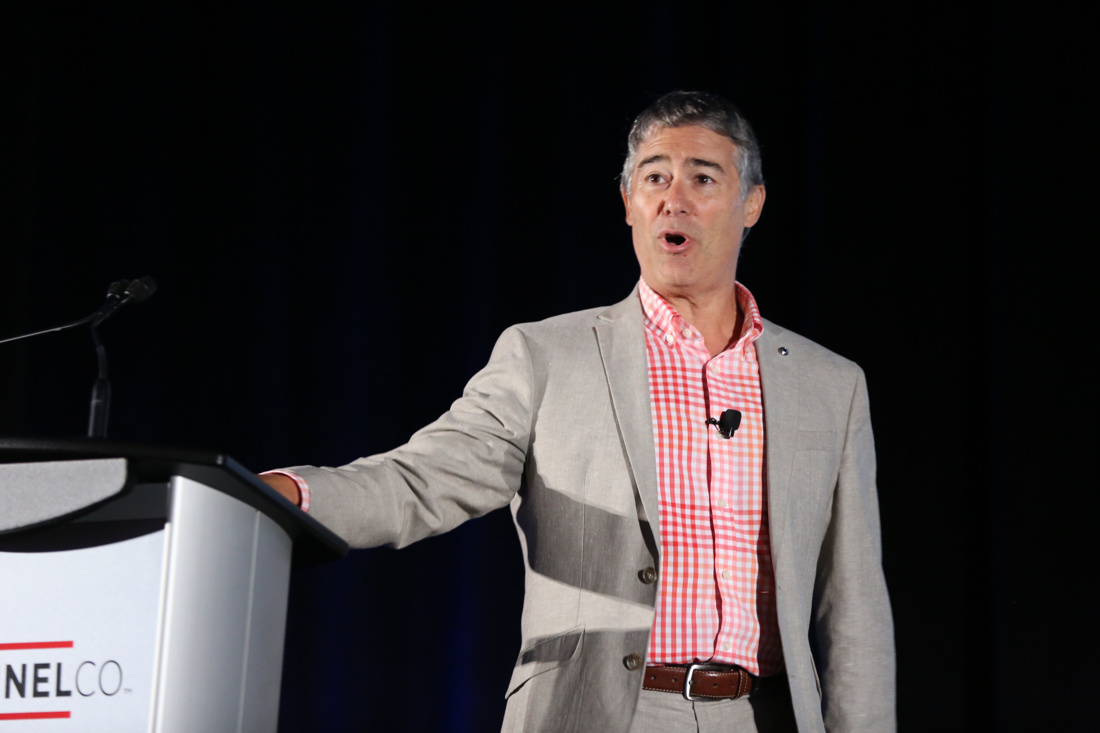 Every event has a vibe.
In San Antonio, where several hundred senior IT leaders from midmarket companies gathered with tech suppliers and industry experts, the vibe was decidedly upbeat.
Those gathered this week at the sold-out Midsize Enterprise Summit Fall 2017 conference were oozing with optimism over the potential to drive their organizations forward with new technology. At the same time, attendees see a bright and lucrative future for themselves as IT and strategic leaders of their organizations.
In this setting, there were several trends that emerged during the keynotes, boardroom meetings and breakout sessions that permeated the MES Fall 2017 conference:
Midmarket companies are investing more than ever in a wide range of new technologies whether it is cloud, IoT, microservices or networking. In most cases, midmarket companies suddenly find themselves in the business of technology, positioning savvy IT executives in prominent leadership roles. Gartner analyst Mike Cisek opened the conference with an overview of the key investments midmarket IT leaders are making and how they are coping with limited resources.
The peer-to-peer connection between midmarket IT leaders is growing stronger. These executives are looking to people they can trust when it comes to making purchasing decisions or picking partners. They realize vendors are biased in their views so they are growing more reliant on other CIOs to avoid bad investments or picking technologies that don't work as advertised.
The conversation is shifting from technology to business issues as IT leaders expand their management roles. The IT leaders attending MES are all confident in their technology knowledge, but need better business skills. A Gartner keynote by Jose Ruggero on the art of storytelling to achieve better business results was well received as was a session by The Brief Lab on the art of being succinct in business communications.
There are some vendors clearly entrenched in this market sector which will make it tough for others to enter. These suppliers are positioned to eat into market share of companies that are not paying close enough attention to this space like Cisco or Microsoft. Companies like Fortinet, HPE, Intel, Ruckus, Scale Computing, ShoreTel, Silver Peak and WatchGuard, just to name a few, are making big bets on the midmarket. Here is a list of top midmarket vendors.
Solution providers and IT integrators are not waiting for vendors to invest in the midmarket. Market-leading integrators like Connection and All Covered are taking their message directly to these influential IT executives. They want to work with them on a business level vs. technology and use their rich database of customer case studies to gain their trust. These partners position themselves as vendor- and platform-neutral working with customers to achieve business gains vs. pushing a vendor's agenda.
The sales cycle is not significantly changing among midmarket companies investing in tech. IT leaders are still resource constrained with it comes to staffers who can evaluate business technology solutions. CIOs attending MES Fall in September 2017 are certainly making some short-term investments where necessary but they are making a list of suppliers who will likely get their business a year or more down the road. These are not companies that have the budget or manpower to act cavalierly. View the MES Spring 2018 agenda now.
These are just some of the trends that emerged from the MES Fall Conference. We will be writing more on these trends in the coming weeks so please stay tuned. If you want to comment on any of these trends just email me your thoughts at rdemarzo@thechannelcompany.com.