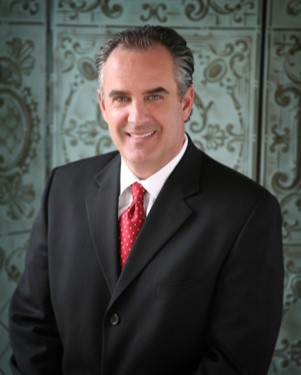 "How many of today's Fortune 500 companies were midsize businesses just a few years ago?" asks HPE Vice President of Enterprise SMB Sales Mike Parrottino.
He and Hewlett Packard Enterprise are taking a vested interest in investing in the up-and-coming disrupters of the present—you.
You probably know HPE as one of the world's largest and most successful companies. But now, the company is emphasizing its focus on small and midsize businesses and midmarket enterprises.
HPE Understands Your Challenges:
Innovation, while fighting fires and keeping the lights on
Leveraging the cloud to achieve ROI
Securely enabling BYOD/BYOA for maximum collaboration and end-user productivity
Reaching industrial IoT/intelligent edge at the right pace
"The same great HPE services, channel professionalism and hardware and software solutions that power the largest enterprises are also enabling today's SMBs. It's no secret that HPE is just as committed to the success of midtier IT professionals as to the CIOs of the world's largest multinationals," notes Parrottino, who has decades of channel experience working directly with clients.
HPE Also Has Hardware And Software Solutions You Need:
A complete portfolio of server, storage and networking solutions and services
A detailed vision to reach the fully connected IoT/intelligent edge
Customer choice to pick your own path, at your own pace, in private/public/hybrid cloud
Enabling the data center solutions of the future through cloud, virtualization and software-defined infrastructure (SDI) capabilities
A complete ecosystem of offerings through its channel, partnerships and M&A
Partners tell CRN that HPE's recent acquisition of hyper-converged superstar SimpliVity will reshape the hyper-convergence landscape—bringing together HPE's infrastructure, automation and cloud management software with SimpliVity's software-defined data management platform.
"Few providers can match our breadth of offerings but, more importantly, our know-how about what works in the midmarket," says Parrotino.
Let's Discuss What HPE Can Do For You:
Come see us at the upcoming Midsize Enterprise Summit, so we can help you find solutions to your most pressing problems.