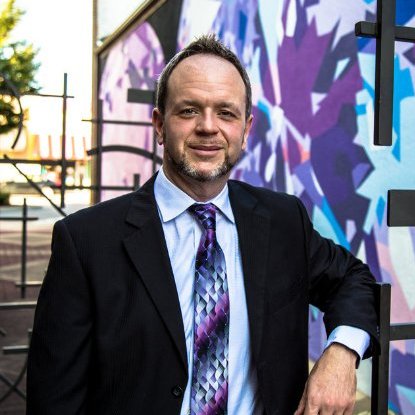 Find out how this North Carolina-based IT director and MES Advisory Board member deals with the unique challenges of working in healthcare, how he spends his IT dollars and how he helps his business open new revenue opportunities.
Leslie Cothren is the IT director with Universal Mental Health Services. He's earned his CISSP (Certified Information Systems Security Professional) and HCISPP (Healthcare Information Systems Privacy Practitioner) distinctions, as well as with the ITIL v3 Foundation.
With nearly a quarter century of experience, Cothren started as a backup operator in 1994. He served as IT director with King Hickory Furniture Company for 13 years before joining Universal Mental Health Services in 2007 as IT specialist. The following year, he was promoted to IT director, the position he has held ever since.
Cothren is active in the Society for Information Management, the Healthcare Information Management Systems Society, and many other organizations.
He's also the newest member of the MES Advisory Board. We spoke with him recently about a variety of subjects, including the unique challenges his organization faces working in health care; how he's spending his IT dollars this year vs. previous years; his priorities for future IT spending; the importance of IoT, AI and security; and how he's helping his business open new revenue opportunities and growth areas.
What unique challenges do you face in working in healthcare when it comes to IT?
Cothren: The obvious answer is compliance and protection of PHI (protected health information). Many industries could give the same answer of compliance, but with healthcare, the rules are more important than ever. Especially given the fact that medical records are much more valuable on the black market and dark web. We have to ensure that we run as tight a ship as possible to make sure that we do not have a breach, or that if we do have an unintentional breach, we've taken all the appropriate safeguards.
Another challenge, also maybe not so unique, is funding. We are mostly Medicaid-based billing/funding. This provides a unique challenge because we are tasked with doing more with fewer dollars. It's more difficult to justify extremely expensive "best practices" when IT is still viewed as a cost center rather than a revenue center.
Where are you investing your IT dollars this year?
Cothren: I have a fairly solid plan. We are moving more services to the cloud, namely our Microsoft Exchange Server. We are moving to Office 365 sometime in 2018. My goal was first quarter, but that has been pushed back in light of what I continue to learn about the process and how we may further put Office 365 to use in our practice. Another project, which will piggyback the O365 project is to convert our on-premises SharePoint server to O365 as well. That'll be the second step, most likely performed in the second half of the year.
After MES in San Antonio last year, I fell in love with Aerohive (I met them in San Antonio at MES) products for wireless. It's a robust platform. I'll be moving all of my sites to the Aerohive Platform in 2018. I'm very excited about the level of information I'll be able to have access to.
How has that changed from previous years?
Cothren: Projects ebb and flow from year to year. Last year, we built infrastructure to continue utilizing remote desktop/terminal services in our environment. It was a slow year for IT in 2017. I was prepping for the large expenditures we would have coming this year.
What remains on your priority list for future years that you can't get to this year?
Cothren: Reduction of telecom costs (under contract with MPLS services—intend to move away from that to lower-cost circuits), moving more services to the cloud, possibly revamping how we are utilizing the tools that we have available — vs. not utilizing them — to see how we stack up.
How important are things like BI, IoT, AI and security?
Cothren: So many times, things do not seem to apply to my situation, until I actually think about it in depth. Artificial intelligence, for instance. How could we utilize AI in a mental health field? I'm certain there are ways, but right off-hand, I do not know anything practical I could get the company to sign off on. IoT, it's a concern to everyone in IT. More and more devices make their way into our businesses, meaning there are more things to manage. We will continue to add devices that utilize IoT, such as security cameras. The difficult thing is again, compliance with HIPAA. We have to ensure we aren't removing someone's privacy with regards to connected devices. Security—VERY important to this business, as it is to any business. As mentioned above, keeping PHI protected against viruses, ransomware, and breach are of utmost importance.
How are you helping your business open new revenue opportunities and growth areas?
Cothren: Hmm…this is a tough one. Typically, like I mentioned earlier, IT is a cost center. IT helps to open new revenue and growth by providing the tools necessary for our marketing, HR, and clinical teams to reach the population we serve. In rural North Carolina, actually reaching the population is half the battle. IT can an effective partner in that battle.