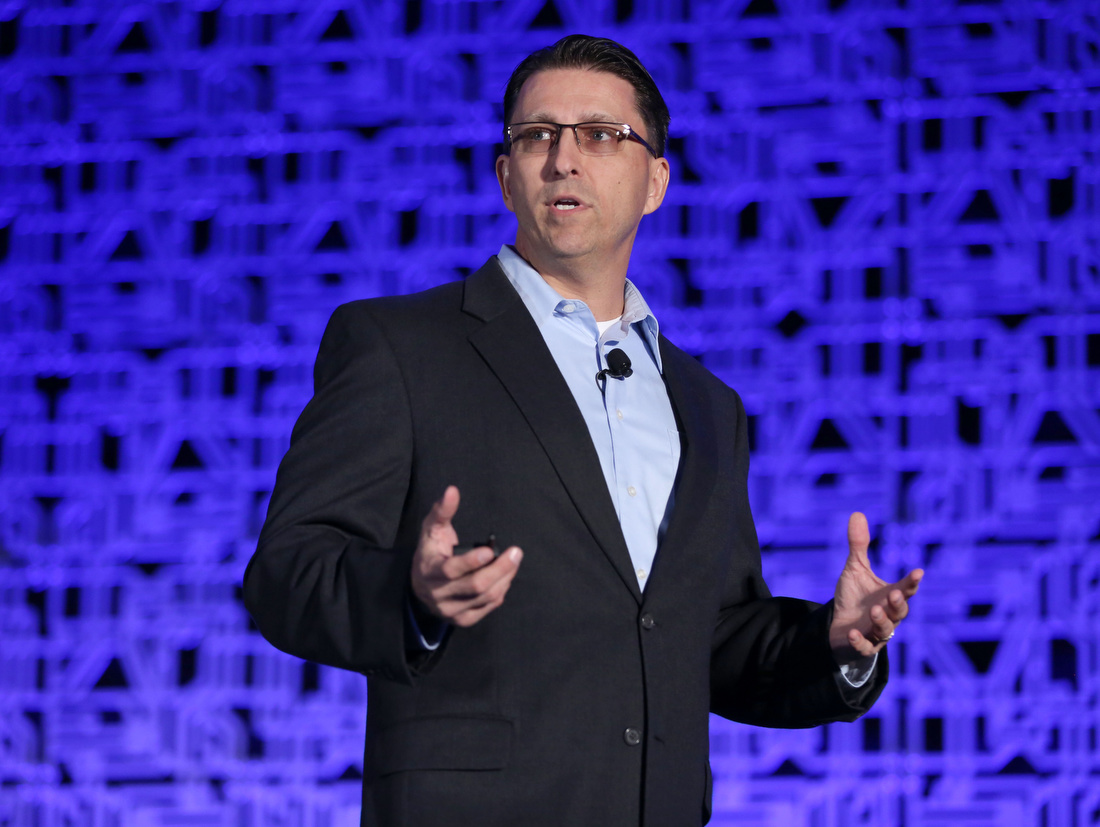 Security-related topics will continue to be a part of the Midsize Enterprise Summit, but learn about a new event that offers a laser-like focus on the subject for security leaders from midmarket companies.
Security, business intelligence and cloud, three of the biggest tech issues defining the midmarket today, were the subject of a recent educational webinar organized by the Midsize Enterprise Summit.
The webinar featured three prominent midmarket CIOs who offered their views on the latest Gartner and MES midmarket research. Gartner's Mike Cisek, who studies tech adoption and IT spending patterns at midsize enterprises, discussed the latest market trends. You can use this link to hear the full webinar. The three IT leaders featured included Chance Irvine, VP of IT for Proxibid, Doug Pontious, BI and analytics executive for Amerisure, and Vennard Wright, CIO of WSSC.
They all agreed that security, BI and cloud are among their top tech investments but admitted that every midmarket IT leader today is struggling with the resources, budget and expert manpower required to implement those and other tech solutions. It is a common theme heard by these executives who must often turn to partners to help them solve the bulk of the tech challenges they face. They also made it clear that their roles are changing as their companies transform into more digital enterprises. They are clearly thinking and acting like business leaders rather than technologists.
The value of versatility
Cisek pointed out that because of the resource constraints and large number of projects being juggled by many midmarket IT leaders, they are building teams of what he referred to as "versatilists." These are individuals who can be a specialist in a discipline while, at the same time, being able to change to another role with ease. Large enterprises often have teams of specialists who possess depth in one tech area or generalists with breadth and no depth. But midmarket companies are reliant on versatilists who exhibit both breadth and depth. These versatilists are no doubt a scrappy bunch, great multitaskers and independent decision-makers. Sounds like the midmarket CIO, doesn't it?
One point that was reiterated several times was the focus midmarket IT leaders have on security. This is perhaps one disciple that bucks the versatilist trend because of the demands placed on individuals who must implement security across cloud, emerging technologies such as IoT, and demands from business leaders to protect the organization from cyberattacks. Midmarket CIOs tell the MES team that they have groomed trusted top lieutenants who are charged with identifying security solutions and prioritizing the spend on endpoint, cloud and network security products. 
Sharpen your midmarket security focus
While we have and will continue to feature security-related topics at MES, the Board and our sponsors wanted a laser-like focus on the subject. Security leaders from midmarket companies need an event where they can learn from peers and tech suppliers on the latest tech trends while helping them address the needs of business leaders and their boards of directors.
The theme of the Midsize Enterprise Summit: IT Security is "Mission Possible: IT Security Best Practices for the Midmarket."
The IT professionals charged with leading their organizations' IT security strategy know they will never have enough budget or staff to ward off the biggest threats to their data assets.
Given the heightened state of alert, business leaders think they may need the latest security technology to protect the company's network and assets from sophisticated attacks. However, IT security leaders need to go back to basics and put into place security best practices that not only minimize business risk, but enable business success. For those professionals who must now demonstrate accountability to the Board and senior leaders, they need a practical IT security playbook that focuses not only the fundamentals, but also the right mix of partners and tech suppliers. 
If you want to attend the security event or need more information, you can find it here.