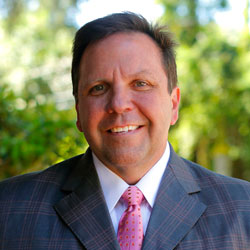 Don Yaeger is the consummate storyteller, so hear him explain how teammates win trophies on the baseball diamond and in the business world.
Don Yaeger spent decades as an associate editor with Sports Illustrated before shifting his focus to writing books, delivering keynote speeches and working as an executive leadership coach.
One thread that binds all of these careers together is that Yaeger is a storyteller. Whether it's a feature article for the magazine, one of his nine books that made it as The New York Times best-sellers, in the boardroom or to a room filled with conference attendees, Yaeger likes to tell stories.
He'll share stories from his new book, Teammate: My Journey in Baseball and a World Series for the Ages, at the upcoming Midsize Enterprise Summit Fall 2017 conference, which takes place in San Antonio from September 17-19.
The book is the memoir of recently retired Chicago Cubs catcher David Ross, who bounced around Major League Baseball as a catcher who was the backup for 13 of his 15 seasons as a pro. Ross was widely heralded as a positive force in the Cubs locker room, serving as a mentor for the team's great young players, including Kris Bryant and Anthony Rizzo. But it was Ross' home run in his final career at-bat that sealed the World Series championship for the Cubs, their first in 108 years.
And that's the story Yaeger will be sharing with MES attendees this fall.
How to be a better teammate
"David's career was extended because he learned how to be a better teammate," Yaeger said. "The message for the audience is how do we become and encourage others to become better teammates. What's the ROI on being a better teammate? We're going to try to work with the audience on how to be and better inspire others to be better teammates."
Ross wasn't just the ideal teammate in Chicago.
Years earlier, in his first season with the Boston Red Sox, he helped them win the 2013 World Series, their third in a decade after ending an 86-year drought in 2004.
"When you think about the Red Sox. Coming off the 2012 season, a disaster (they finished 69-93, their worst record in 47 years), the first player they targeted in free agency is David Ross (who signed with the Red Sox in November 2012)," Yaeger said. "Why would you do that? Not because of his on-field talent. What you wanted is leadership in the locker room. That's who he is. That's who he became. It allowed them to win a World Series there and then another one in Chicago."
From the ballfield to the boardroom
Whether you're talking about a business or a baseball team, winning takes a certain mentality.
"The bottom line is, great teams when they have those MVP-type players, but you don't win with only MVP-type players."
"Every team that tries to have high performers and not surround them properly has, as a collective, underperformed. We're suggesting yes, you need high performers and you need entrepreneurs who are wired for success, but you will only be successful if surrounded by great teammates. How do we do that? How do we inspire that? How do we make other people want to be that? The lesson we get to teach is we teach through the eyes of David Ross."
All of this begs the question as to whether great teammates are adequately praised for their efforts as unsung heroes.
"Becoming a great teammate is a learned behavior. You have to want to learn it. The way we as leaders encourage it is by celebrating great teammates. How do we identify them? It's easy to celebrate high performers. Take them to the Presidents' Club. Give them the best parking space.
"Do you recognize and celebrate the people who make it possible? No high performer wins on their own. They may walk across stage on their own, but they don't win on their own."
Want to hear more insights from Don Yaeger? Join us at the MES Summit this September in San Antonio.