IT purchases by midmarket organizations are expected to grow nearly 4 percent this year, driven by a demand for software and IT services. That disclosure was made by Gartner research analyst Mike Cisek based on his analysis of a wide-ranging study of IT leaders who attended the 2016 Midsize Enterprise Summits supplemented with additional research he conducted.
Cisek disclosed his findings on a recent "Five Trends Driving Change In The Midmarket" webinar featuring CIOs who are MES advisory board members; Robert C. DeMarzo, senior vice president of event content for the Midsize Enterprise Summit; and Carolyn Herr, MES event director. The webinar was attended by a cross-section of tech suppliers, vendors and solution providers.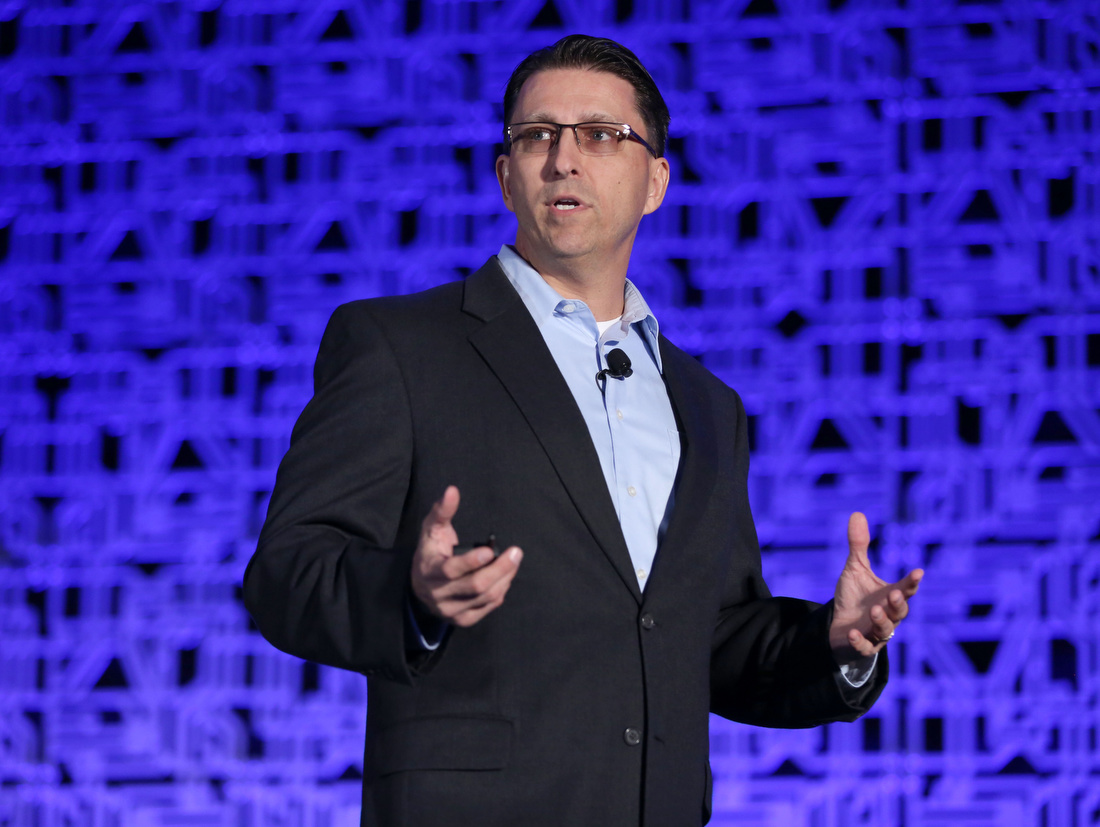 Cisek, who studies organizations ranging in size from 100 employees to 1,000 with revenue ranging between $50 million and $1 billion, spoke about midmarket IT budgets, servers and virtualization, applications, cloud services, WAN topology, staffing and budgeting. The data shared was collected over a 12-month period.
The MES CIO study offers a rare glimpse into a market that is somewhat of a mystery to many in the IT industry. The midmarket is highly fragmented and there is dearth of research conducted on IT purchase patterns. So just what does the market look like today? Well, Cisek, speaking on the MES CIO webinar, said more than half of the midmarket companies he examined have IT budgets of between $1 million and $5 million and have, on average, 73 Terrbytes of data stored. For the most part, midmarket IT budgets are less than $10 million per year with nearly 90 percent of the companies he studied spending that amount, he said. However, he characterized midmarket companies this way: "Scale is critical whether we are talking users, amount of IT, remote locations supported or virtual servers."
Clearly, the midmarket offers a major growth opportunity for IT solution providers and technology vendors targeting this space. The combined spending on hardware, software, services and telecom equipment by midmarket companies in North America will increase 3.7 percent on average over the next five years, according to Cisek. He expects midmarket firms to spend the most shifting workloads to the cloud, which could propel IT spending 8 percent higher year over year.
One of the key findings of the MES CIO study covered the use of applications. Cisek said the findings here will surprise many in the industry, and he considered them "mythbusters." The survey found that 49 percent of the applications managed by midmarket CIOs were still on-premise packaged apps with only 19 percent of the on-premise apps developed internally. SaaS software accounted for 21 percent, up from 17 percent last year. Cisek noted a significant shift of apps to public cloud providers after a delay caused by security concerns. The survey found that the percentage of the public cloud services deployed to move existing processes or apps off-premise accounted for 43 percent, with 33 percent allocated to adopting new applications and workloads.
The cloud and application movement is being driven by a "a combination of mobility and business continuity," said Henry Chace, who leads IT for the Boston-based law firm Burns & Levinson. "The availability of information has to be present at all times no matter where the attorney may be, and that is the advantage of cloud."
When it comes to the public cloud, most of the customers Cisek studied are getting ready to move more workloads and applications off-premise. "It is where their heads are at today," said Cisek. Midmarket IT leaders are putting a priority on moving email and Microsoft Exchange to the cloud, along with disaster recovery, backup and Office 365. Those were the three highest application areas listed by the CIOs surveyed, who said they are using nearly three different cloud providers for production purposes. "They are looking to solve problems," he said.
Moving from applications to the leading solutions midmarket CIOs are most interested in, Cisek said the top of the priority list was security, with 18 percent of the CIOs citing that as their No. 1 IT priority, followed by hyper-convergence and cloud.
In the next story on the big trends impacting the midmarket, we will cover CIO perspectives on emerging vendors, the criteria IT leaders use for selecting partners, and more details on their buying behavior. Listen to the Readytalk seminar Big Trends Impacting Midmarket IT.